An integrated sustainability report produced by The Parently Group has been released in advance of COP26 Summit with key findings showing that Brutal Transparency, Re:Commerce and Rental will be three of the most influential sustainability trends for kids fashion in 2022.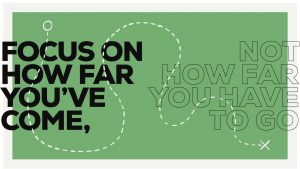 Are We Nearly There Yet? offers a radically transparent insight on what it means to be a sustainably minded business in a post-Covid world. The report reflects on how sustainability has evolved in our business whilst facing up to the realities of the long journey that lies ahead.
Recognising a shift in how sustainability has been integrated into the day-to-day operations of the different brands within the Group, Managing Director Kathryn Shuttleworth wanted 'Are We Nearly There Yet?' to show the level of commitment that the business and its brands have made to sustainability across all departments; from Culture to Merchandising, Product Development to Marketing. Identifying where there is still work to be done and not shying away from the fact that achieving a consistent level of sustainability throughout the business is very much a work in progress.
"It became clear when compiling the report that certain drivers are influencing our approach to manufacturing and retailing kids' fashion. It was fascinating to see a clear picture of where each brand is at in terms of its own sustainable journey and how we might 'do better' in the years to come," explains Kathryn. "The aim of Are We Nearly There Yet? is to consolidate our learnings and reflect on the gaps to compel ourselves as a business to do better."
It is the first time that The Parently Group has integrated sustainability with its vision for customer and employee experience in such a clear and visual way. The inclusion of key accountancy to reflect on how sustainable business practices have influenced the balance sheet demonstrates a conviction to be transparent and accountable.
Report Trends That Will Define Sustainability in 2022
Kindness is a currency that businesses can use to engage employees while the continued trend for homeworking limits our IRL contact and we seek out authenticity as a means of connecting with our fellow workmates (read more page 8)
Brutal transparency is the buzzword when it comes to supply chain with the impact of Covid and Brexit demonstrating how vital it is to nurture sustainable, ethical relationships with manufacturing partners (read more page 14)
More raw than ever before. Brands that rethink the design process and source raw materials that are recyclable will take the circularity process to new levels (read more page 20)
Kids clothing rental will go stellar as families get more understanding of how this model can be a convenient, cost-effective, and most importantly sustainable way to dress their children (read more page 21)
Brands big and small will go crazy for 're-commerce' with the likes of Grass & Air following in the footsteps of Finisterre and Sweaty Betty by integrating the Re:Skinned model into their online presence (read more page 25)
Read the full report below or click here.