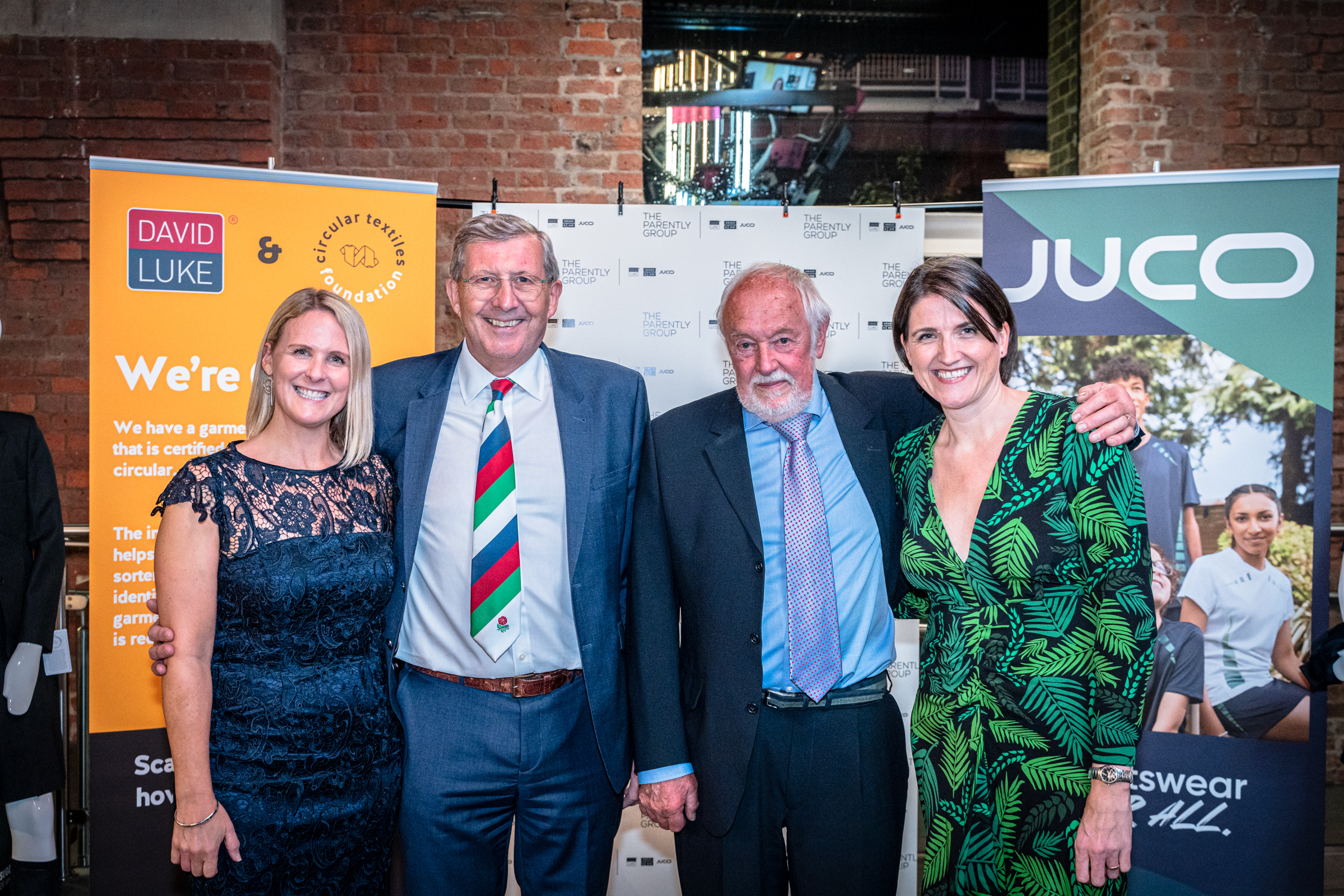 Invited guests from across the schoolwear industry joined colleagues past and present from The Parently Group at Manchester Science and Industry Museum on Thursday 29th September to celebrate the 40th anniversary of David Luke and to honour the retirement of co-founder David Burgess.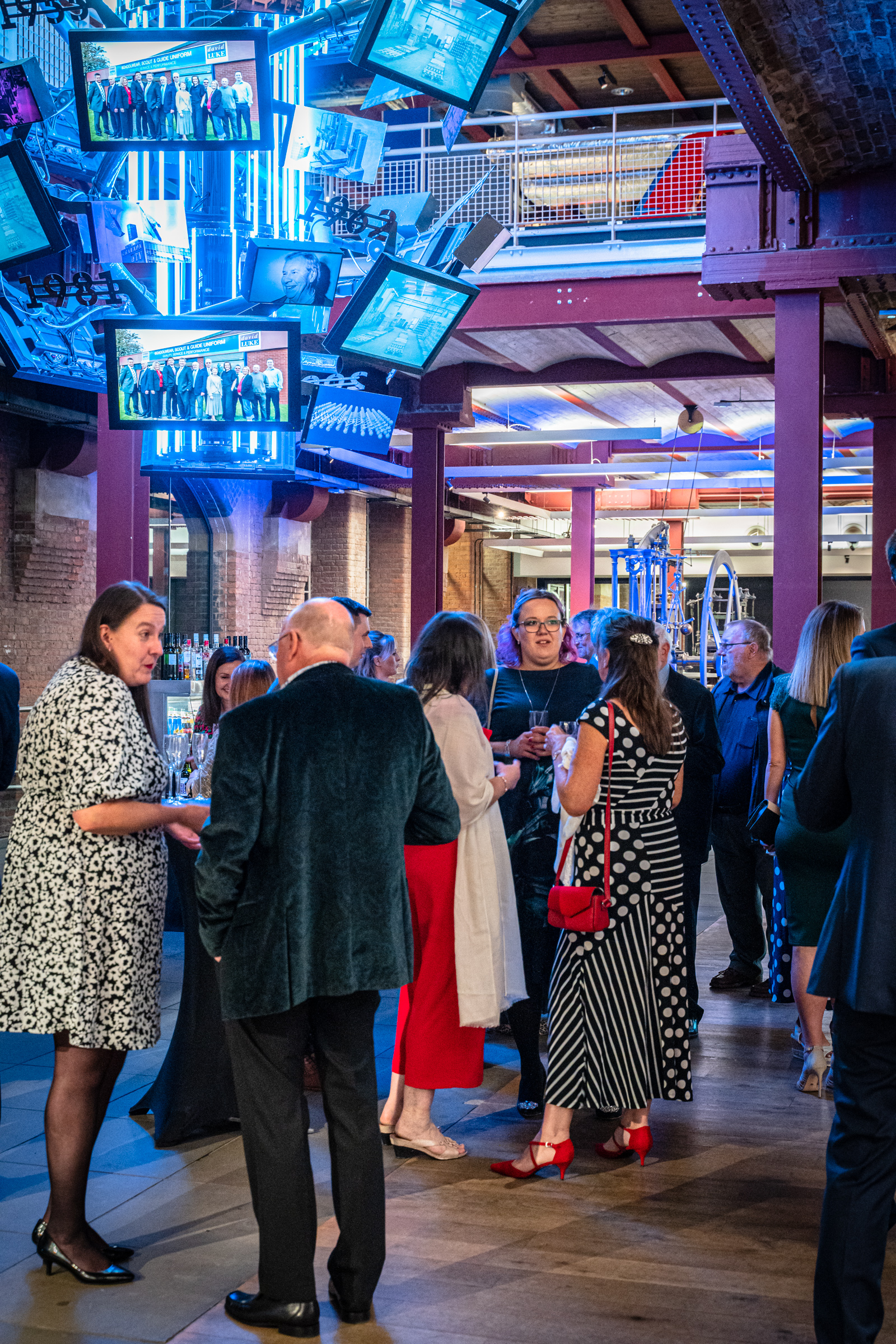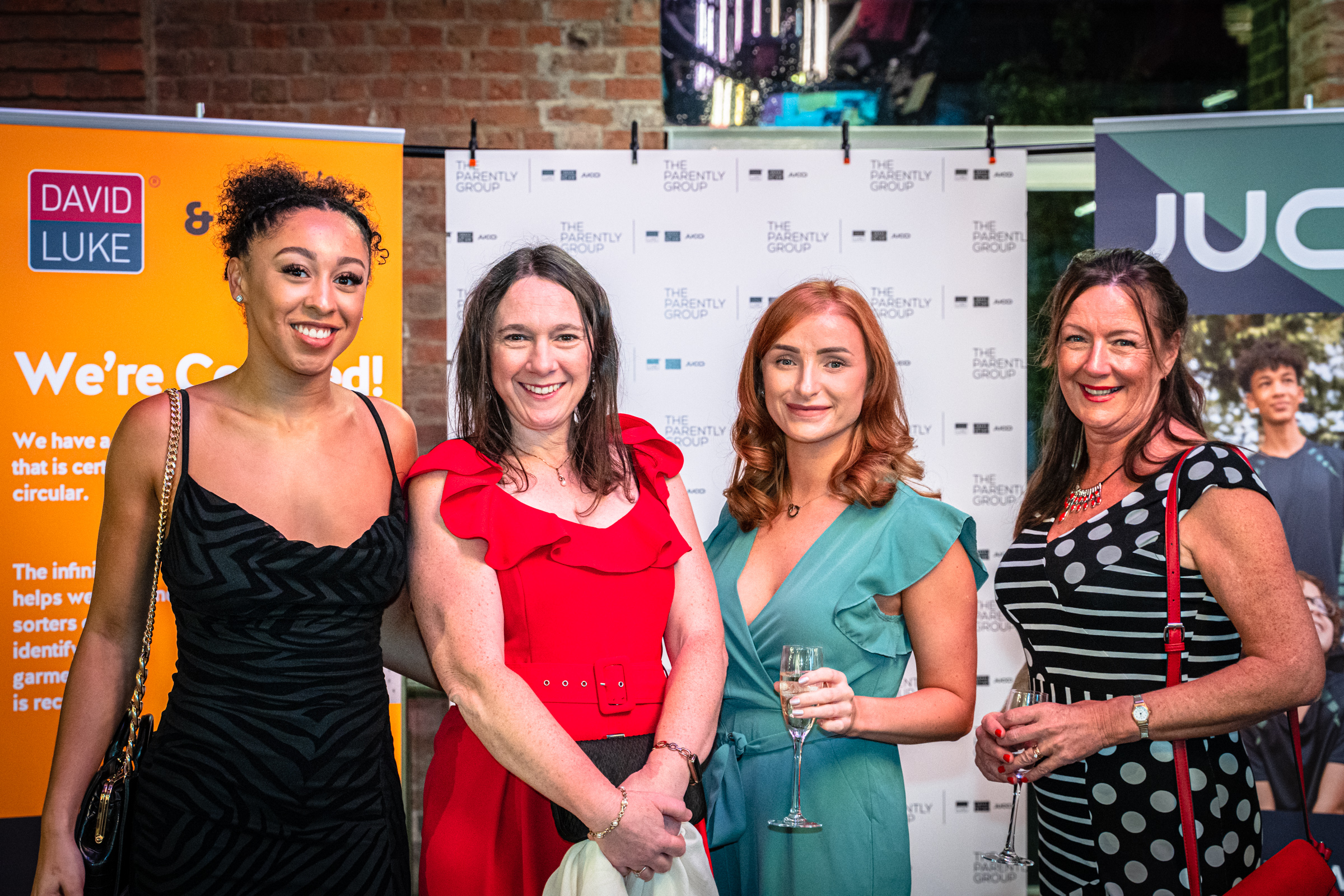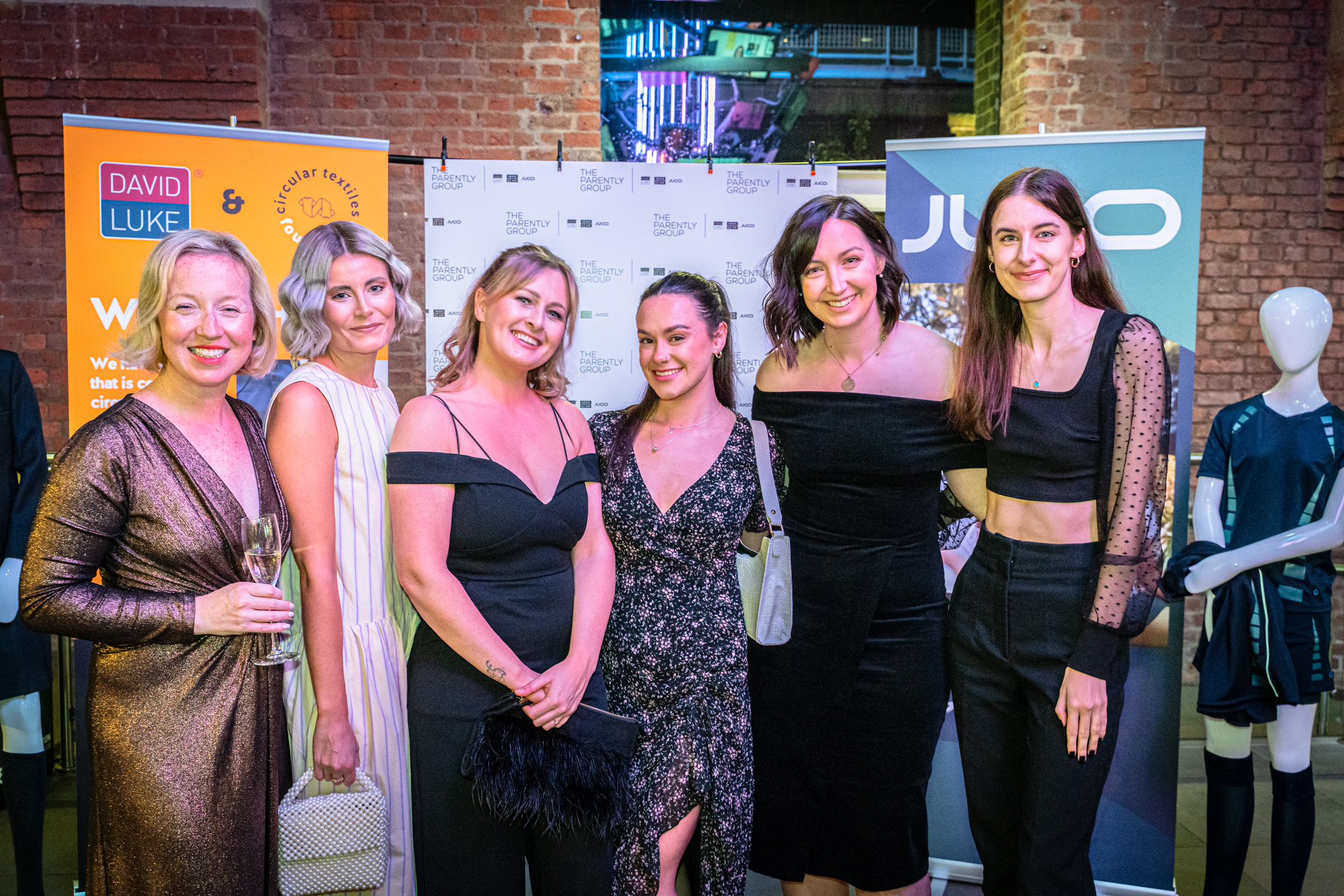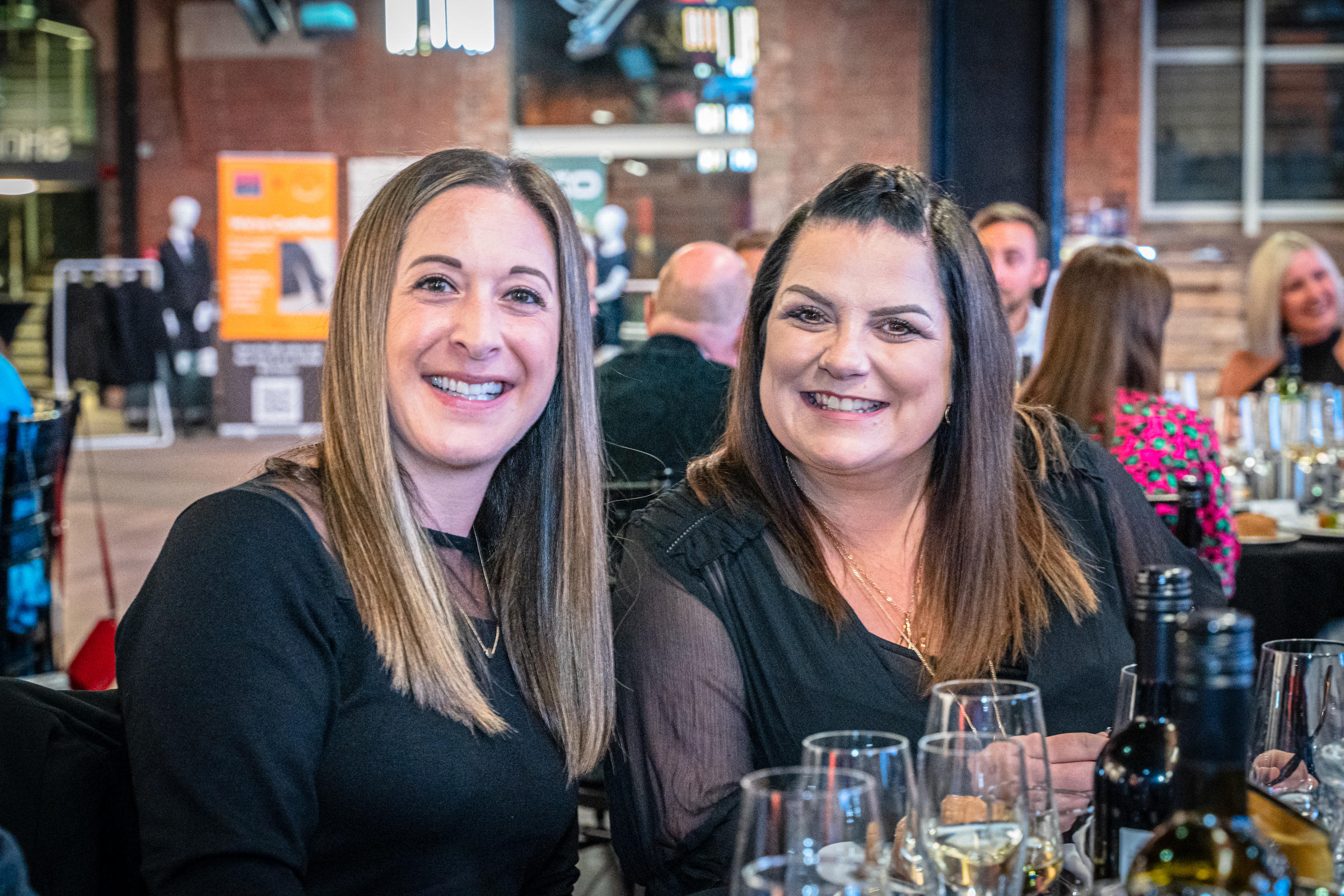 Following a warm welcome from Kathryn Shuttleworth, Managing Director of The Parently Group / David Luke the evening began with a tour of the Textiles Gallery, setting the scene for a ground-breaking announcement from the Circular Textiles Foundation. Manchester is built on cotton and the tour told the story of the people, products and pioneers that made cotton their continuing legacy in our city and our world today.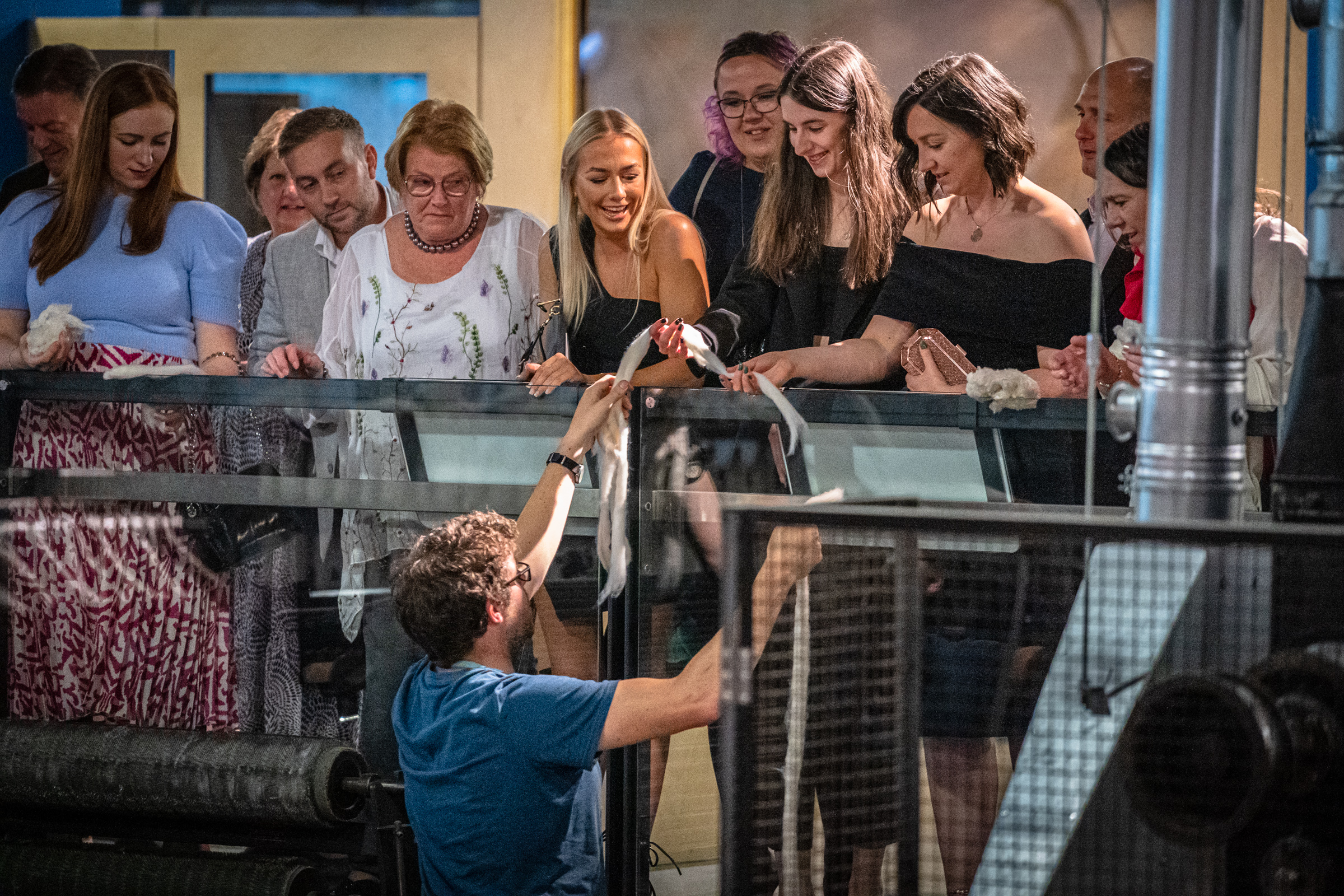 This focus on textiles was further amplified in the opening speech from Tim Cross of the Circular Textiles Foundation who proudly announced an innovative partnership between the CTF and David Luke, during which he confirmed that the school uniform brand will launch the first fully recyclable blazer in January 2023. An industry first which sees David Luke come full circle in its mission to close the loop on the circularity journey of its most iconic eco-uniform product; from introducing recycled polyester yarn over a decade ago to becoming the first schoolwear brand to offer a fully recyclable blazer product.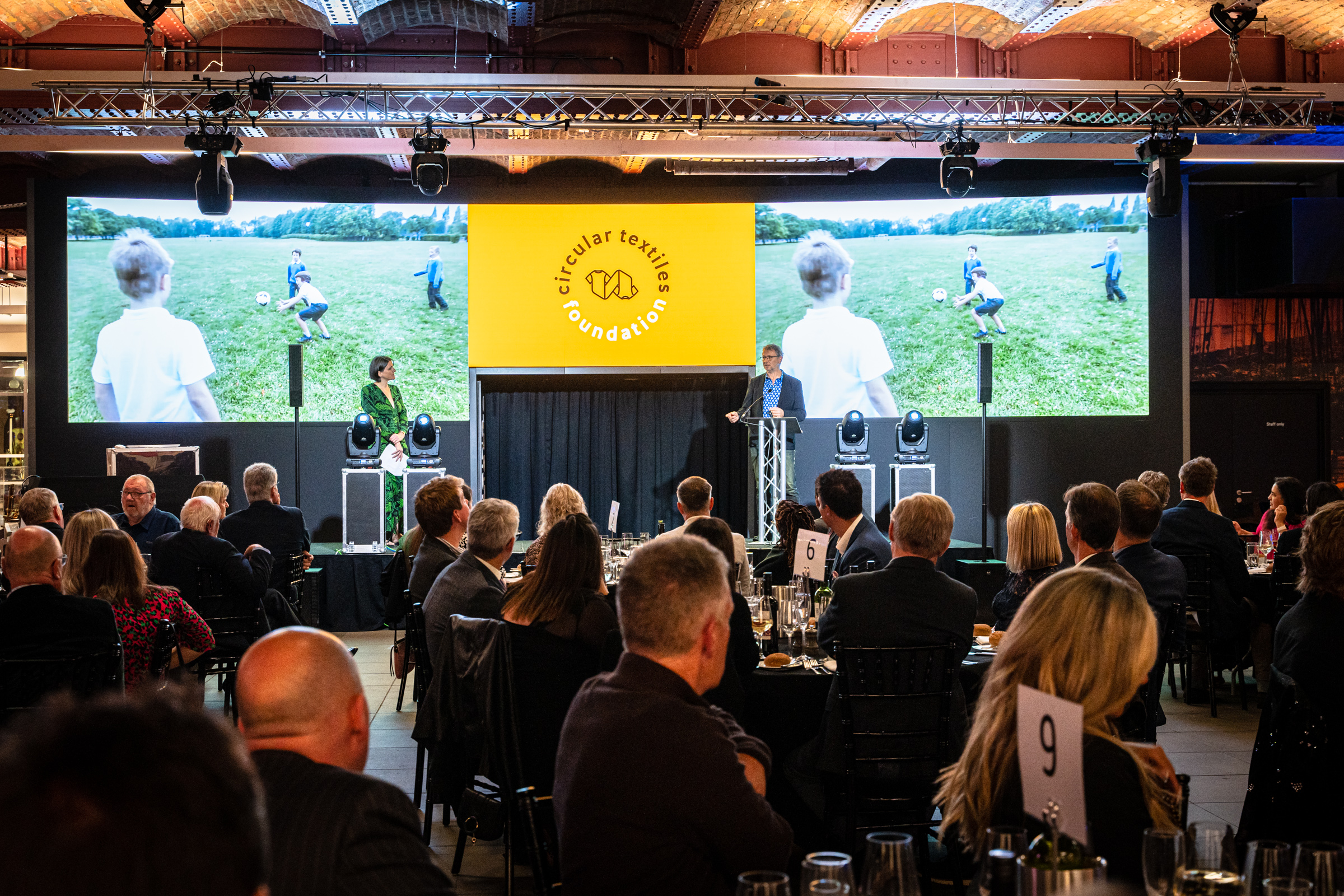 A stunning gala dinner took place in the museum's Revolution Manchester Gallery where guests dined against a backdrop of Manchester's rich legacy of world-changing innovations and scientific innovations. A fitting tribute for the second part of the evening where the focus was on David Burgess, an industry pioneer of sustainable business practices that have led David Luke to this moment in its history.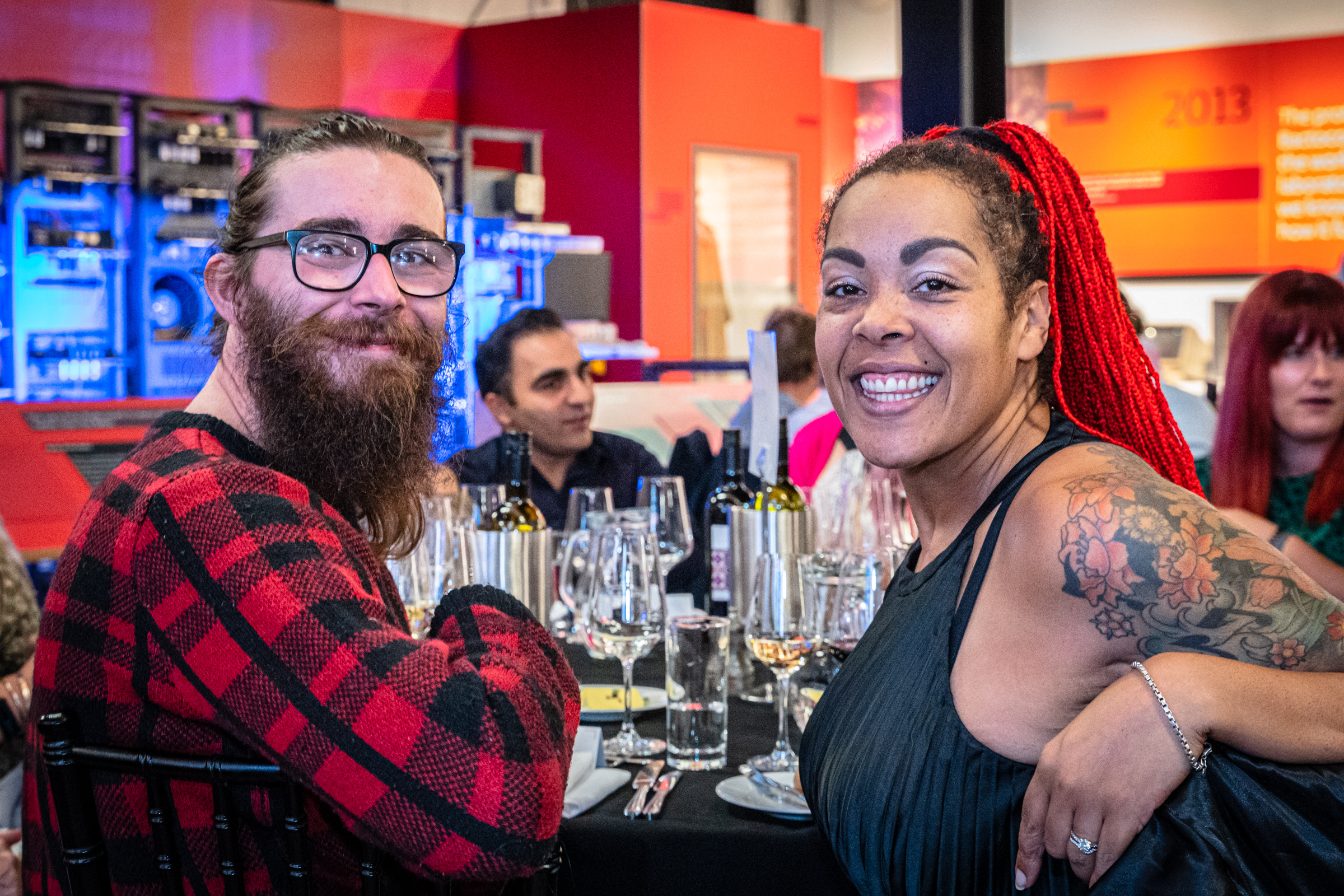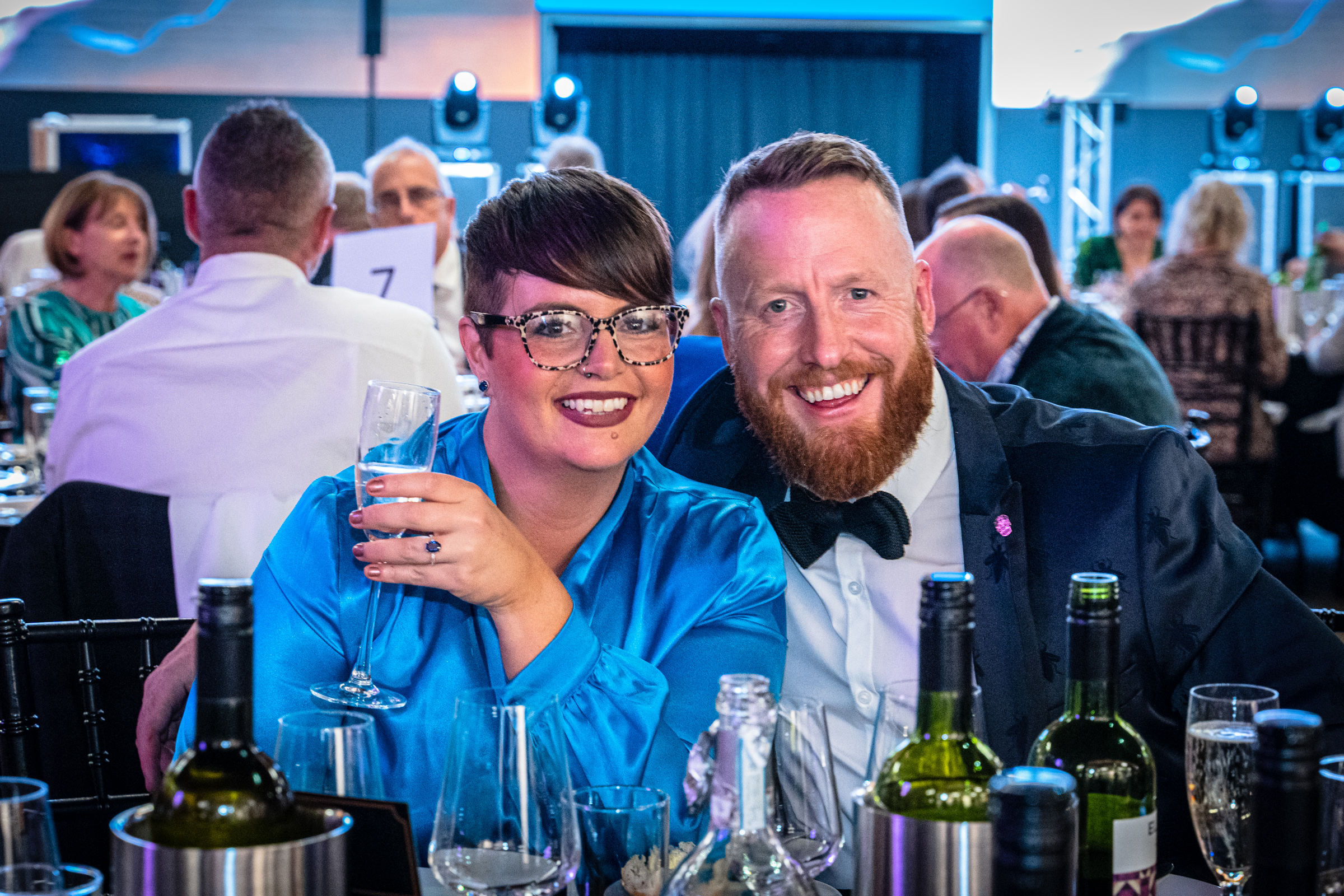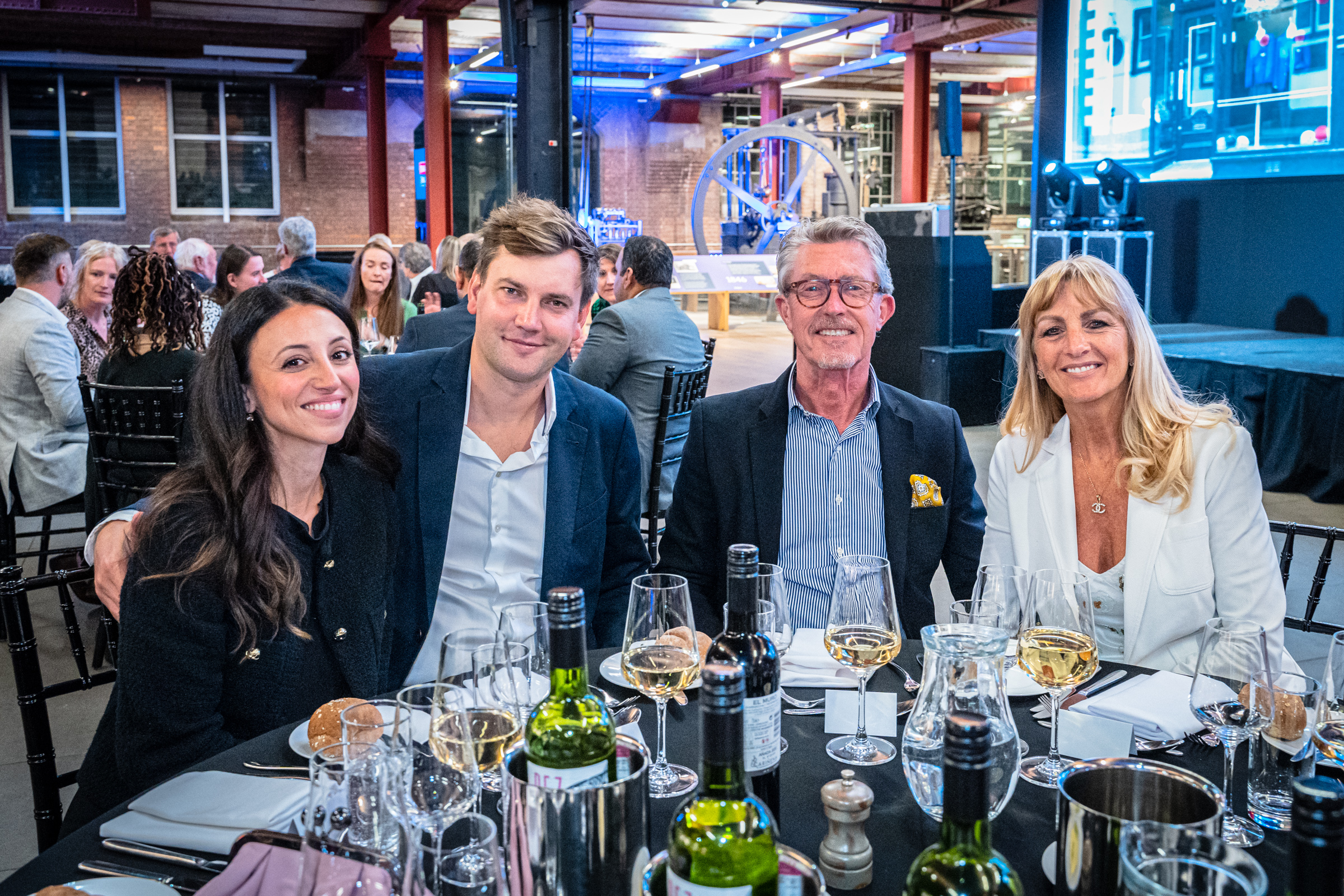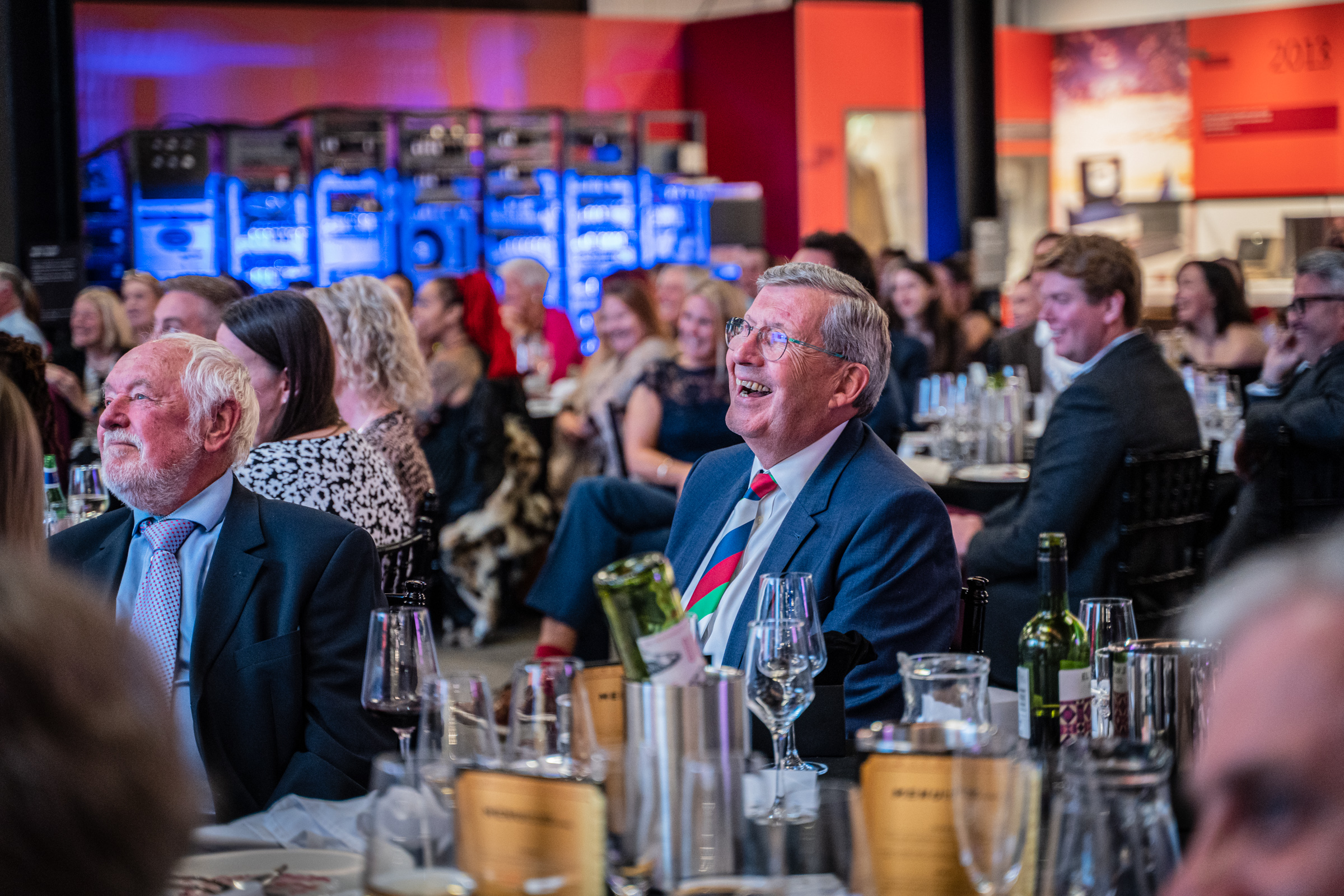 There wasn't a dry eye in the house as Adrian Luke, co-founder of David Luke took to the stage to recall fond memories of their lifetime in business together. It is a story of passion, determination, and kindness. Guiding principles that continue to define our wonderful business.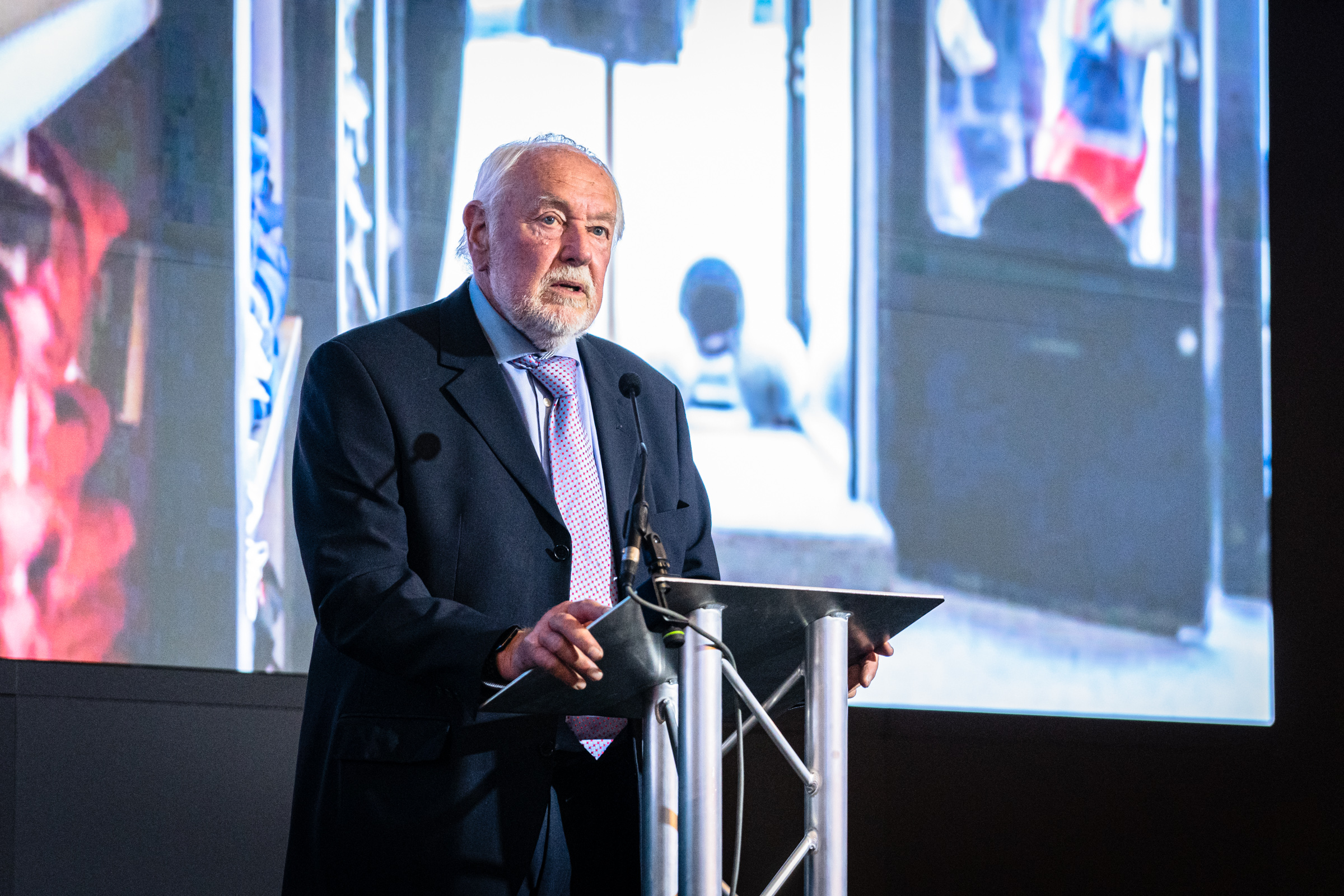 Laughter and cheers filled the Revolution Gallery as David Burgess stepped into the spotlight to deliver his own leaving speech, acknowledging from the outset that he was likely to go rogue from his notes! But after four decades of dedicated service to the schoolwear Industry, nobody minded a little detour here and there. Always the raconteur, David's words resonated with guests who gave him a standing ovation as presentation screens filled with anecdotes from his closest business friends.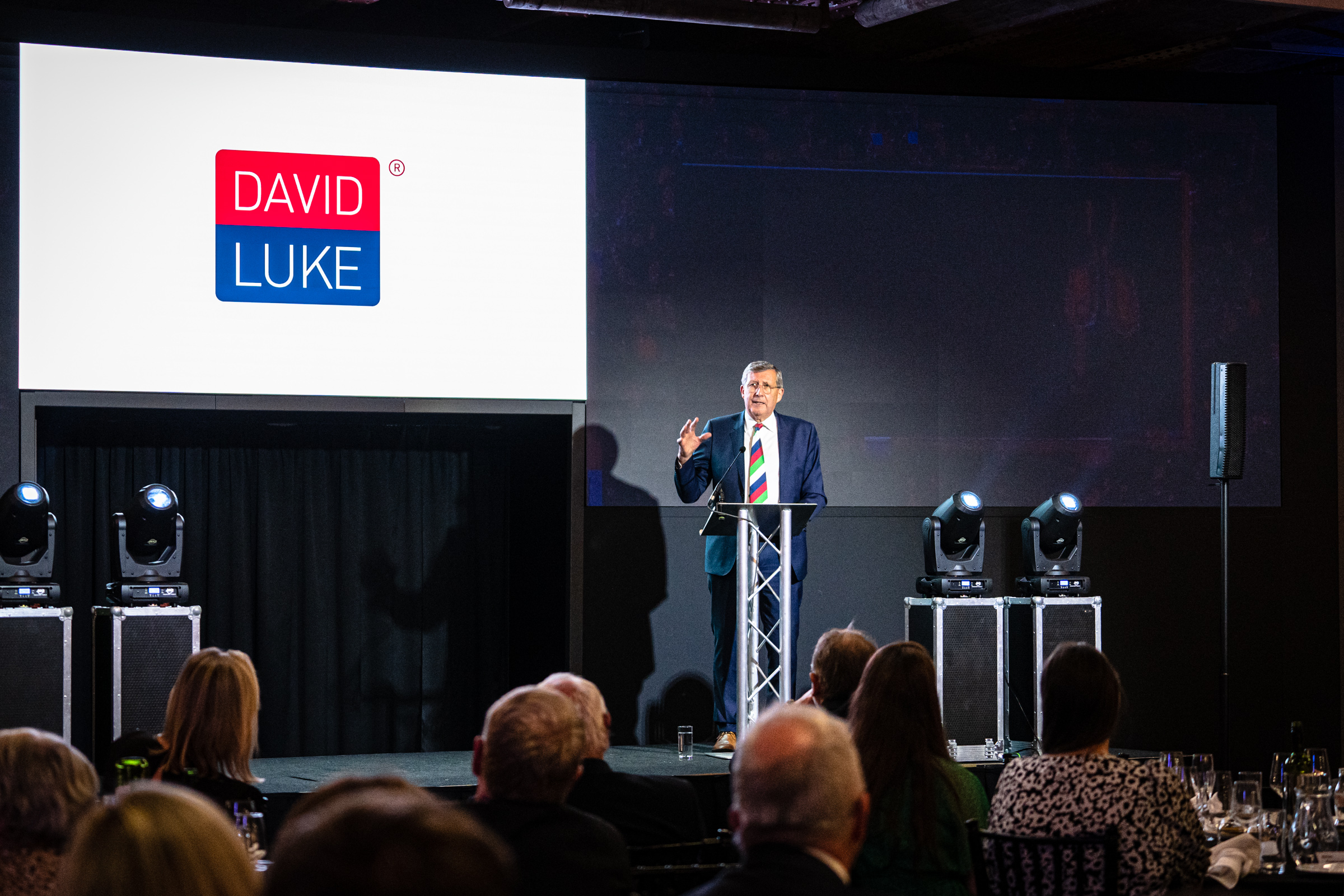 It was left to the DJ to ensure guests had the opportunity to dance off their deserts. There can be no doubt that this was a landmark moment in the history of The Parently Group as Kathryn Shuttleworth, Managing Director reflects;
"Celebrating key milestones and key contributions is such an important thing to do in business, and to do so in this fabulous location, whilst honouring both the past and future of textiles, made the whole event extra-special."